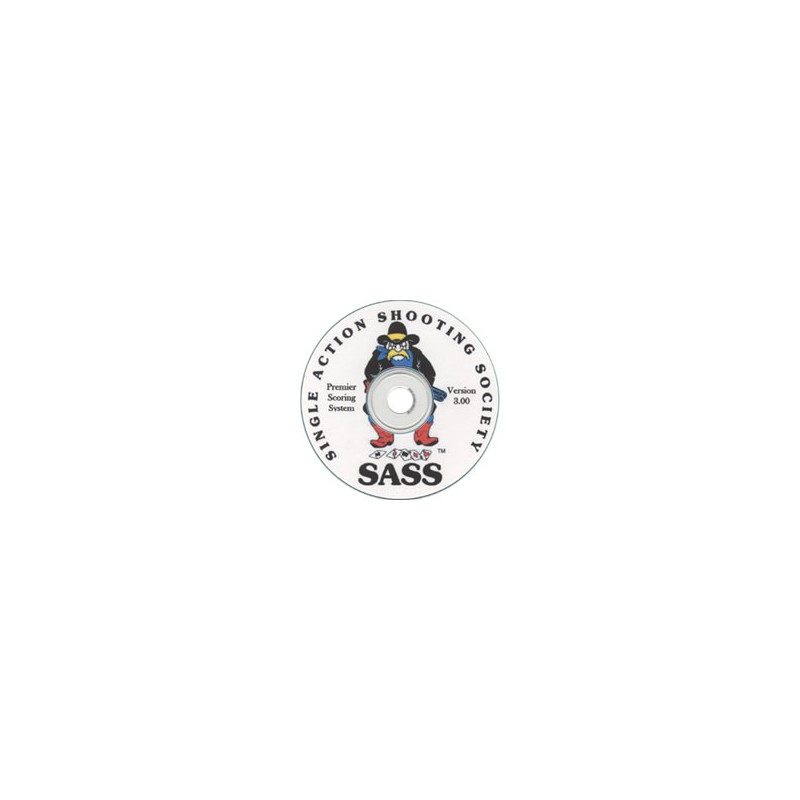  
SASS Match Management and Scoring System
A complete match management system designed especially for Cowboy Action Shooting and Wild Bunch Action Shooting!
Security policy
(edit with the Customer Reassurance module)
Delivery policy
(edit with the Customer Reassurance module)
Return policy
(edit with the Customer Reassurance module)
If you own MS Word the SASS Premier Match Management & Scoring System will extract mail merges for name and address labels, confirmation letters, and ribbon labels, You can create your own specialized match certificates and the system will merge category winners into these templates.
During annual or regional matches you can track many different criteria, such as: dinner tickets, gun cart rentals, registration input (whether your registrations come from your web site, regular mail, E-mail, etc). With this information you'll be better able to make decisions on how to spend your advertising money.
The Vendor registration module includes space management and tracking of payments and sponsorship fees. This module also prints vendor badges and dinner tickets for vendor and attendees
The Match Management & Scoring System is capable of scoring by rank points, total time or category total time just by selecting the check box you want. You can easily switch between different types of scoring and recalculate to see the differences.
You're also able to track misses, penalties and bonuses so shooters can track their progress. The program provides information on the overall misses and penalties for each stage. This will allow you to better design your stages to eliminate procedural traps.
You can print your match results for mailing to shooters or you can print the results to a .rtf file that can be attached to an e-mail.
The addition of mounted shoot scoring is currently under development.
 
Technical Questions can be addresses to CDTom73@hotmail.com
 
No customer reviews for the moment.
16 other products in the same category: