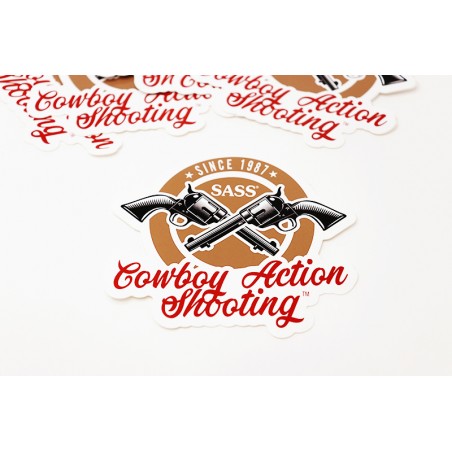  
SASS Decals
Our decal options are high quality, full color and sure to last!
Our Cowboy Action Shooting Decal is 3" x 3" with a peel off backing.
Our Full Color SASS Marshal Decal measures 4" x 4" with a peel of backing as well.
Our SASS Patriotic Marshal Decal measures 3" x 5", is a transfer decal and is perfect for your vehicle! 
And last but not least, new to the SASS Decal line is our Shoot like a Girl decal. It measures 3" x 6" and is a beautiful black with Mylar Gold for the logo!
No customer reviews for the moment.
Customers who bought this product also bought:
16 other products in the same category: